Network of Eritrean Women Statement on the Frankfurt and Nairobi meetings on democratic transition in Eritrea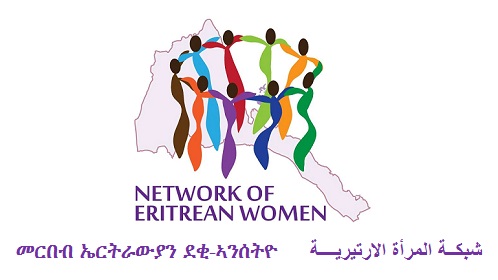 Massive demonstrations held in Geneva and New York last June and October respectively have proven that Eritreans can act coherently to make their voices heard despite political differences. The National Consultative Conference, held in Nairobi on 27-29 November 2015 and the foregoing preparatory meeting in Frankfurt constitute an overdue step in the right direction as there remains no rational alternative to coalesce the various opposition forces to a united Front on a minimum common platform. NEW commends the declared goal of a democratic change of the dictatorial regime in Eritrea.
Apprehensive of the disappointment of past faults and failures to forge a coalition of the resistance forces, the current controversial discussions and the questions raised in regard to the aforementioned meetings, NEW emphasizes the pressing need to foster mutual trust and respect among all Eritrean opposition groups towards the success of the common objective. We thus regard a tolerant and all-inclusive political attitude as an indispensable and crucial first step towards promoting a sustainable ground for a democratic and peaceful Eritrea in an imminent post regime change period. A particular emphasis is placed to ensure that we are all working to the same standard of transparency and accountability.
Network of Eritrean women attended both meetings and contributed its humble and constructive share. Despite unfavourable and discordant notes, we are of the opinion that the spirit of the events expected to accommodate diverse political organizations towards enhancing a common ground for a democratic dialogue and respectful consultation. NEW stated clearly, that the meetings can, at best, signalize a first step towards a more inclusive gathering in regards to the ethnicity, religion, and region of the Eritrean society as well as a proportional participation of women and youth which was badly missed at the last events.
It was noticeable that there was no female attendee at the closed meeting of political organisations. We encourage all opposition forces and individuals to engage in the process of political reconstitution. Given the importance of the issue at stake – to end the tragedy in Eritrea- it's high time to refrain from the current controversies and energy-sapping and time consuming debates. Cooperation and unity can be achieved notwithstanding party-political differences and despite adverse views through mutual respect of each other and inclusiveness.
Network of Eritrean Women December 2015
Short URL: https://english.farajat.net/?p=10020
Posted by
farajat
on Dec 10 2015 Filed under
News
,
Press release
. You can follow any responses to this entry through the
RSS 2.0
. You can leave a response or trackback to this entry