Eritrean Justice Seekers of GTA is cordially inviting you to:
A. The Demonstration to support the CBC's investigative Report "THE FIFTH ESTATE" in Eritrea, Regarding Nevsun's treatment of the Eritrean workers, know as the in humane working condition of our people in collaboration with the brutal Regime.
  Date: March 6/2016 starting @12 Pm in front of the Metro Convention Centre. (Down Town)
B. The celebration of International Women's Day and Remembrance of the historic event know as "Togoruba"
   Date: March 12/2016, @ 1573 Bloor street West, Time:Starting @ 7:00 PM
C. A meeting to discuss about building an inclusive justice Seekers participation system.
        Date: March 20 / 2016, 847 Dover court rd @ 4 pm.
Details about each event is pleas refer to the attached flyers.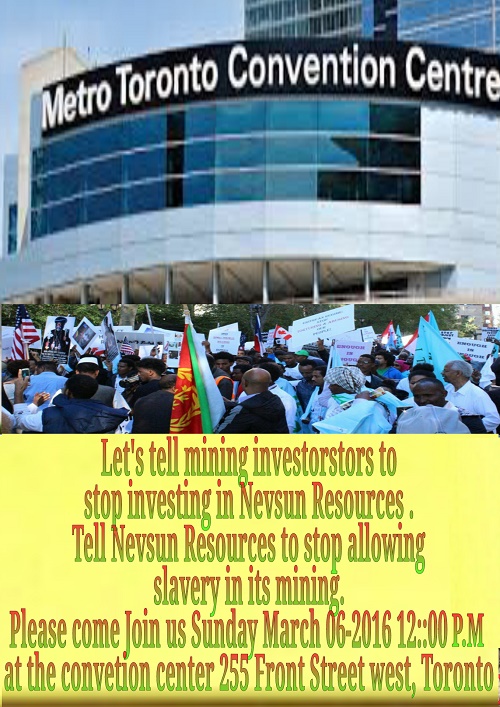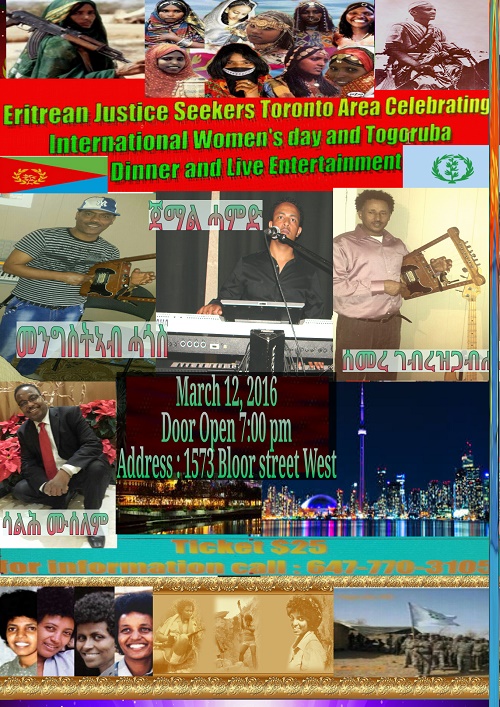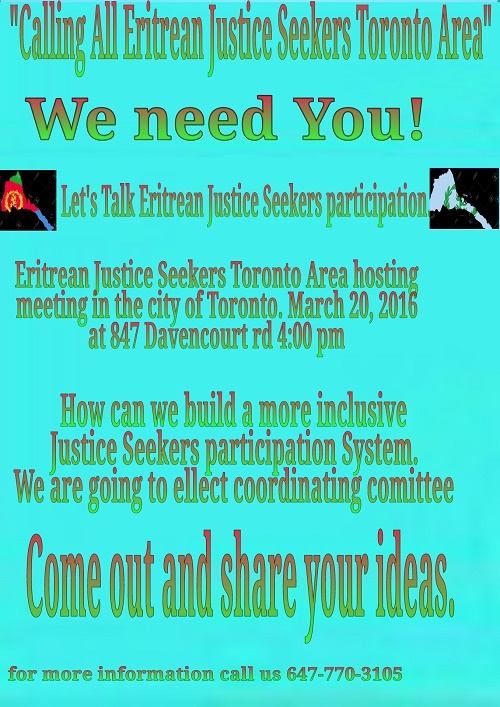 Short URL: https://english.farajat.net/?p=10173