ኣገዳሲ ሕዝባዊ አኼባ ኣብ ከተማ ስቶክሆልም-ስዊደን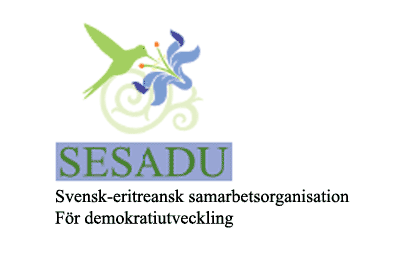 Svensk-eritreansk samarbetsorganisation
För demokratiutveckling
                     ኣገዳሲ ሕዝባዊ አኼባ ኣብ ከተማ ስቶክሆልም-ስዊደን
                    ብኣካያዲት ሕዝባዊት ኮሚተ
ግዚያዊት ኣካያዲት ሕዝባዊ ሽማግለ ፎርቶ ኣስመራ ብመስረት ውሳነ ናይ ዝሓለፈ ኣኼባ ነቲ ኣብ ወርሒ መጋቢት ሓሙስ ዕለት 7 ክግበር ተወሲኑ ዘሎ ዓቢይ ሰላማዊ ሰልፊ ንስርሒት ፎርቶ ደገፍና ንምግላጽን ኣብ ሲናይ ዝሳቀዩ ዘለዉ ስደተኛታት ነጻ ንምውጻእ ናብ መንግስትን ፓርለማን ስዊደን ኣውያት ሕዝብና ንምስማዕ ምሕጽንታናን ጠለባትናን ንምቅራብ፣ ኣካያዲት ሕዝባዊት ሽማግለ ፎርቶ ኣስመራ ንኩሎም ግዱሳት ንዕለት 23 ለካቲት 2013 ሕዝባዊ ኣኼባ ትዕድም።
ዕለት፣ ቀዳም 23 ለካቲት 2013/ Saturday 23rd February 2013
ግዜ፣ 14፣00-18.00local time
ቦታ፣ ABF – Hallonbergen
መደብ አኼባ
ምድላው ሰላማዊ ሰልፊ ሎጂስቲካዊ
ምድላው ጽሑፋት
ምዝርጋሕ ሐበረታ
                      ብደሓን ምጹ!
ኮሚተ ኣዳለውቲ አኼባ
                  Important Public Notice
                By Public organizing Committee
The Interim organizing "Forto Asmara Public Committee" cordially invites all concerned to a public meeting due to resolutions passed on the previous meeting.
Whereas; that a huge rally will be conducted on Thursday, 7th March 2013 showing its support for the Forto Operation for democratic change and release of the Eritrean refugees suffering in Sinai."
 The rally will submit its appeals to the Government and Parliament of Sweden to exert their pressure and focus their attention to the Eritrean people suffering under a criminal government.
Date: Saturday 23 February 2013
Time: 14.00- 18.00 Sweden local Time
Place: ABF- Hallonbergen T- Bana Akalla Line
Meetings Agenda:
Preparation on logistics
Preparation on written appeals and Memos
Preparation of flyers, posters………..
Mobilisation and campaign by all media spheres
                     Welcome All!
Organizers
Short URL: https://english.farajat.net/?p=8454