A Tribute from the Students of the Late Sheikh Muhammad Noor Saleh Kikya
"To Allah we belong and to Him we will return."
On Thursday morning, June 5th, 2014, the Eritrean community in the greater Washington DC area learned that they had lost one of their greatest treasures: Sheikh Muhammad Noor Saleh Kekiya. A shockwave hit the community, from every adult, down to their children. As a teacher, sheikh Muhammad Noor was a gift to the Eritrean community. For over 25 years he taught the oldest siblings of every family, down to the youngest, for free. He only asked for one thing, which was for their kids to work and improve. He taught about Islam, the Qur'an, Arabic, and everything from the basics of praying, to the depths of the matters of the soul. He helped write marriage contracts for free. He helped clean mosques, gave rides home to any child that needed it, visited Muslim and non-Muslim inmates in prisons, and provided moral support to many Muslims across the area, all for free. He did countless other acts of charity for free and without being asked, not because he didn't want or need the money, but because he saw it as an act of duty to Allah. He saw no need to be thanked, feeling that it was his job to do these things, and he did them without a second thought. As one of his students, myself, as well as others, witnessed him the most. Below, you will find testimonies to his character from a few of the people he raised: his students.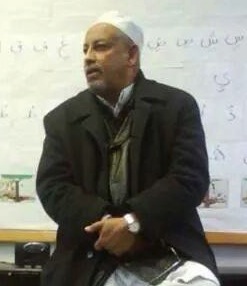 "Selfless people are rare, and what they give of themselves is never forgotten. Ammu Muhammad Noor was the most selfless man I know, and working for the benefit of raising children who aren't yours was no easy task. But the reward was this: we are the children he never had. We're the product of his teachings, personified. He raised us, made us whole in ways no one else could. My childhood doesn't exist if it doesn't include him and all the changes in my life that came with him. For all his witty jokes, sudden smiles, and stern teaching, I will never forget him or his fairness. He tied our community together in ways no one can deny. I attribute much of what I have today to him: the girls I consider sisters, the ability to read the Qu'ran, praying and making wudu, a thirst to gain more knowledge of the Deen, a sense of giving to the less fortunate, leadership, and countless more. I appreciate him the most for striving to not only teach us, but build us. He built us into motivated adults who have purpose, vision, and awareness of life. I thank him for everything he so self-less gave me and many others, and pray that we all meet him in Jannah once again."
–          Nada Osman
"Sheikh Mohammed Noor was undoubtedly the most sincere Muslim instructor that I had the good fortune of learning from. He dedicated his entire life to teaching Islam, and did so genuinely. He was charismatic, bold, and unapologetically authentic and he emulated these traits to the highest degree. Hundreds owe their knowledge of Islam to the guidance of Sheikh Mohammed Noor. I have always struggled with reading Arabic, but he never let me give up. Today I am proud to say that it is because of him that I improved to the extent that I can read, write, and even understand Arabic. He inspired us to work harder, to be better, and to make Islam the most important thing in our lives. He was among the few in our community to lead by example. I believe that during his lifetime he was not properly acknowledged for his unwavering devotion to teaching. It is because of Sheikh Mohammed Noor that I aspire to become a teacher. I regret not being able to tell him of the profound impact he had on my life. His absence is sorely felt by all in our community and may Allah (SWT) grant him Jannat Al-Ferdous."
–          Amel Osman
"Because of Ammu Muhammad Noor I can open the Quran to any surah I choose and be able to read with tajweed. Not a lot of Muslims can do that. I feel blessed to have been in his class. He also taught me how to make wudu, how to pray. Because of him I met the most modest and trustworthy sisters in my life today. "
–          Nada Al-Harazi
"Someone once said, 'We all die. The goal in life is not to live forever, but to create something that will.' Muhammad Noor touched so many people and planted his good Islamic faith and knowledge in all of our hearts that will insha Allah continue to grow and be passed on for many generations. He was more than just an educator, a mentor, and a friend. He was and will forever be a guiding force in our lives that will one day, insha Allah, lead us to Jannah."
–          Nuha Al-Harazi
"Ammu Muhammad Noor made a massive contribution in my life and the lives of all of his students, a contribution that refuses to be forgotten. Even now, many years after leaving his class, we are constantly remembering and benefitting from what he taught us. A teacher plays a very unique role in their student's lives, as their impact is usually everlasting. Ammu Muhammad Noor is unique and special to us not only because he taught us worldly knowledge, but because he taught us the Deen of Allah and taught us how to read His book. Without argument, that is the best knowledge to be taught and for that reason, he is one of the best teachers we will ever have. Truly, he will be immensely missed. We pray that Allah bestows His infinite Mercy on our beloved teacher, accepts all of his good deeds, and reunites us with him in Jannah. Ameen."
–          Nouf Yeslem Al-Nahdi
"He knew when I would drift into daydreams and look out the masjid window, and give me mini heart attacks as he called my name so I would snap out of it. As careless middle schoolers, we watched him slowly tear posters of our favorite Backstreet boy that he found, and scold me for the sketches of fancy dresses he came across in my Qur'an notebook. But his playfulness was evident, and I always felt a sense of validation when I would make a comment that made him chuckle. I remember the look of disappointment he had when he read my hand written letter (that took me days to perfect) formally resigning myself from class because "I'm going off to college now, so I won't have the time anymore".
This man is the reason I can read the holiest of books, with the eloquence of tajweed. He is why I have any understanding of Hadith and the importance of authenticity. He is the first person that taught me how to correctly pray and make dua. He is, till this day, the subconscious voice in my head reminding me to do six counts when elongating the alif in the Quran.
I said goodbye a couple of weeks ago to the man who put the Qur'an on my tongue.
I am a product of his sadaqa jariyah.
Please make dua for him and his family. Make dua that he reunites with his students one day so that we can make him laugh, and he can remind us to do six counts as we elongate the alif."
–          Hanane Yeslem Al-Nahdi
"A servant of Allah who proudly served his community by teaching the words of the qur'an and prophet Muhammad (peace be upon him). Ammu Muhammad Noor was more than a teacher. He was a father, a mentor, a leader, and a true believer that changed many lives. His legacy insha Allah will never be forgotten, for the new generation of students he taught will continue what started almost 25 years ago."
–          Teslem family
"Rest in peace Ammu Muhammad Noor…the legacy you are leaving behind can never be matched. Everything you did for us was out of the kindness of your own heart. You taught Quran to children for as long as I've been alive, never asking for a single dollar from our families. You took me in when my father passed away, always telling me I remind you of him, filling in for him in his absence to make me the man I am today. For that I thank you and much much more… Insha Allah I know you're both up there watching over us. Hate for it to end like this… May your soul rest in peace."
–          Shadi Ali
"Ammu Muhammad Noor was one of the most genuine, most humble individuals I ever met. Ammu. Uncle. Uncle Muhammad Noor. The passion he had to his craft of influencing the younger generation without asking for anything in return, still leaves me baffled. Luckily, I had the opportunity to be able to experience and become one of his students. Without him, our community would not have been the same. I met almost the whole community through his class. What he did is something that will have all of us treat one another as family forever. One of the secrets of success and finding happiness is gratitude. Muhammad Noor was the definition of gratitude. He was a scholar in my eyes. He knew everything. Everything! He knew about the past, the present, the future. May Allah grant him Jannat Al-Firdous! I would also like to bring recognition to Ammu Khalifa as well. He did a lot for us, for he was Ammu Mohammed Noor's next door teacher! Peace, love, & respect."
–          Ayman Beshir
"The way Ammu Muhammad Noor impacted my life was tremendous. It may have taken me a while to realize that. As a kid going to his classes he did not just teach me Qur'an & Arabic, he taught me how to be a man, to better myself and my character in this life along with many life lessons that I'll always remember for the rest of my life."
–          Kasim Ibrahim
"No one can replace Muhammad Noor. A great man like him deserves all the respect, especially for what he did. He had the love for teaching others and never received a dime for it. That shows a lot about the type of person he was. Thank you Mohammed Nur."
–          Anees Adem
"Muhammad Noor Kekiya was a great man…he taught by example. He made me understand discipline, and taught me how to carry myself as a Muslim. I am truly grateful for that."
–          Adel Said
"Ammu Muhammad Noor was not only a teacher, but also a father. He taught us everything form discipline and respect, to knowing how to read and understand the holy Qur'an. Without him, we all would've still been on Surat Al-Nas right now, years later. H was a true inspiration to us all. We love you!"
–          Wafa Taher
"One day in Qur'an school, I was playing with a penny in class. He came up to me and confiscated it from me. A whole week went by and I completely forgot about the penny because let's be real, it's just a penny. So the next Sunday, I had Qur'an school again and he said, "Ramzey come here". I walked up not knowing what was going to happen to me. He reached into his pocket and took the same penny out that I was playing with last class and says, "Sorry I forgot to give this to you last class". That day he had a very big impact on my life. He taught me to be honest and fair and 'till this day I always think of that moment when I make decisions."
–          Ramzey Hassen
"Sheik Muhammad Noor was a great educator who dedicated his life to teaching children that are not his own for free. His message was that our future will be bright when we seek knowledge in general, and of our religion in particular. He taught me the Arabic language, Qur'an Tajweed Rules (annotation), Hadith, and Seerah of the Prophet (peace be upon him). Thanks to him, students are, myself included, able to read the Qur'an with an accurate proficiency and clear pronunciation.
As a person, he never accepted gifts and never liked to be thanked for his efforts towards the community. He was a dedicated teacher for the sake of Allah with a big heart that had no space for any form of regional, tribal or ethnic feelings or sentiments.  He was a wonderful person in the truest sense of the word. The passing away of Uncle Muhammad Noor left a great sense of sadness in me, and undoubtedly, on the whole community at large. I'm grateful to Allah that Muhammad Noor had been a great part of my childhood years and will always remember him as one of the best examples of selflessness and dedication."
–          Rajaa Taher
"Before I had entered Muhammad Noor's class, I had not attended a Qur'an class in nearly 3 years.  Despite this, the class allowed me to continue my Qur'anic studies
right where I had left off.  Combined with Fiqh and Hadith lessons, I was enlightened with teachings that still guide me to this day.  I am truly blessed to have been a student in Muhammad Noor's class"
–          Ahmed Hassen Mia
"Muhammad Noor's class enlightened me with teachings of the Qur'an and Sunnah, not only in an Islamic context, but he also provided daily life lessons, stories, and advice."
–          Walid H Mia
"Muhammad Noor was my first Arabic teacher ever and he taught me many things about life and Islam itself. I went to his funeral and saw him being buried, and it's the first time in my life I ever saw these things happen. It made me cry, and I'm sad I'll never see him again. I will never forget about him and what he taught me and I made this quote in honor of Ammu Muhammad Noor."
–          Osman Al-Taher Osman (11 years old)
"Ammu Muhammad Noor was related to my uncle, so I was basically related to him as well. I will never forget all the things that he taught me. When I was six, I was taught by him and learned Surat al-Fatiha to Surat al-Fajr. But then Ammu Muhammad Noor started teaching the older kids and the younger kids started being taught by Ammu Taher. I was getting to the point where I was going to be taught by Ammu Mohammed Noor, but he died on Thursday morning. Now that he's gone, I will never be taught by him anymore. He was a very good man and insha Allah he will go to Jannah. He taught over 250 kids and I am one of them. When my father's mother died, my father's friends and Ammu Muhammad Noor came to comfort him. He also went to prison to teach prisoners about Islam and the Quran. He always taught Islam no matter what."
–          Ishaq Mohammed Said (12 years old)
Short URL: https://english.farajat.net/?p=8606