ዝኽሪ ግዳያት ላምፐዱሳ ኣብ ከተማ ስቶክሆልም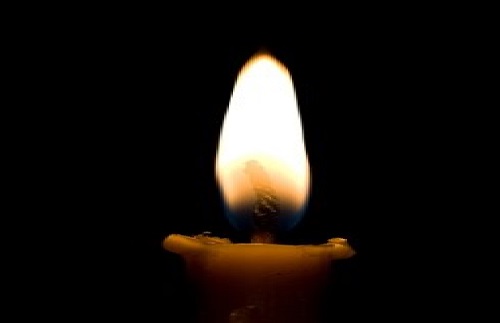 Candlelight Vigil for Lampedusa ictims in Stockholm – Sweden
ስዊደናዊ-ኤርትራዊ ምሕዝነት ንደሞክራስያዊ ለውጢ ብምኽንያት መጀመርያ ዓመት ዝኽሪ ግዳያት ላምፐዱሳ 365 ዝኾኑ ኤርትራውያን ዓሚ ወርሒ ጥቅምቲ 2013 ኣብ ማእከላይ ባሕሪ ሕይወቶም ዝሰኣኑ ንምዝካርን፣ ነቲ ቀጻሊ ስደተኛታት ኤርትራውያን ዝጓነፎም ዘሎ ስቅያትን ሞትን ኣብ ስደቶም ኣህጉራዊ ማሕበረ ሰብ ኣቃልቦን ክከላኸሎን ምሕጽንታ ንምቅራብ ንኹሉኹም ኤርትራውያንን ዘኤርትራውያንን ምሳና ከተምስዩ ብኽብሪ ንዕድም።
በቲ ኣቀዲሙ ዝተሓበረ መሰረት ቀዳማይ ዝኽሪ ግዳያት ላምፐዱሳ ብኤውሮጳ ደረጃ ኣብ ዓዲ ጥልያን ካብ 1-5 ጥቅምቲ ክግበር ስለዝተመደበ ምሕዝነት ስዊደናዊ-ኤርትራዊ ድማ ኣብኡ ክካፈል ስለዝኾነ ነቲ ዕለት ዝኽሪ መዓልቲ ግዳያት ላምፐዱሳ ብዕለት ቀዳም 27 መስከረም ኣቀዲሙ ክገብሮ ወሲኑ።
ዕለት፣ ቀዳም 27 መስከረም 2014
ግዜ፣ ካብ 18.30- 22.00
ቦታ፣ ሰርገልስ ቶርይ
ብደሓን ምጹ1
ኣሰናዳዊት ኮሚተ ግዳያት ላምፐዱሳ
ስዊደናዊ-ኤርትራዊ ምሕዝነት ንደሞክራስያዊ ለውጢ
Candlelight Vigil for Lampedusa ictims in Stockholm – Sweden
The Swedish- Eritrean Community Coalition/SESADU for democracy cordially invites all Eritreans and non-Eritreans to commemorate the first anniversary of the Lampedusa tragedy where about 360 Eritreans have lost their lives in the Mediterranean Sea. The Eritrean refugees today are unprotected and open to attacks,kidnappings, rape and killings.
We urge the international community to intervene and give protection to the Eritrean refugees.
As already announced that Lampedusa victims will be remembered from 1- 5 October 2014 in Italy, the Eritrean Community in Sweden decided to conduct memorial service ahead of the date in order to participate at the regional/ Europe level memorial service that will be held in Italy.
Date: Saturday 27th Oactober 2014
Time: 18.30-22.00
Place : Sergels Torg at the heart of Stockholm- T- Centralen
Welcome All!
Organizing Team/ SESADU
Short URL: https://english.farajat.net/?p=8890