Eritrean Appeal for World Support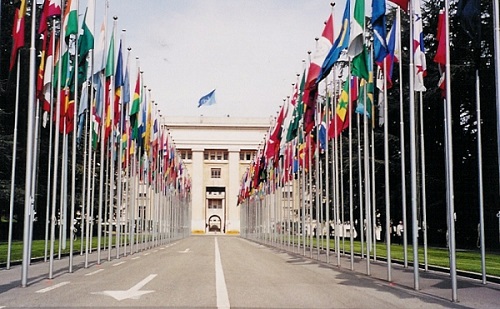 Through a mammoth demonstration scheduled for 26 June 2015 at UN Geneva, Eritreans who are opposed to the most repressive African regime in Asmara, are coming from all over Europe and other parts of the globe to call upon the UN Human Rights Council and the rest of the international community to address the ongoing human rights abuses in Eritrea before the worst befalls the country, the Horn of Africa region and much beyond that region.
Eritrea, the most militarized society after North Korea, is in societal breakdown which is gradually turning to a humanitarian disaster to its 6 million people.
The cause is absolute lack of basic freedoms for 24 years now under one-man rule without constitution, the rule of law and minimum space for participation in public life.
 Forced labor in the name of endless and unpaid "national service" has stolen the future of successive generations who are now fleeing the country in big numbers and raising concerns to refugee-fatigued Europe and other regions.
BUT there must be a solution. Appeasement and unconditional support to evil regimes like the one in Eritrea is not a solution.
Majority of Eritreans at home and abroad have lost hope in their own "government". Therefore, it is time to empower alternative forces for a democratic future in Eritrea.
Today, we expect the UN Human Rights Council and its organ the UN Commission of Inquiry on Eritrea to come with solid resolutions that include condemning the regime for all the human rights abuses it committed and calling upon all UN member states NOT to have relations with the regime until:
All political prisons and prisoners of conscience who languish in over 300 jails without a day at court are released immediately.
Sufficient pressure is exerted on the regime to open political space to the people.
This demonstration also expects the UN Human Rights Commission to take steps towards bringing the regime to justice for the excessive abuses it committed against its  own people.  
Short URL: https://english.farajat.net/?p=9720