Bologna Summit 2015 – London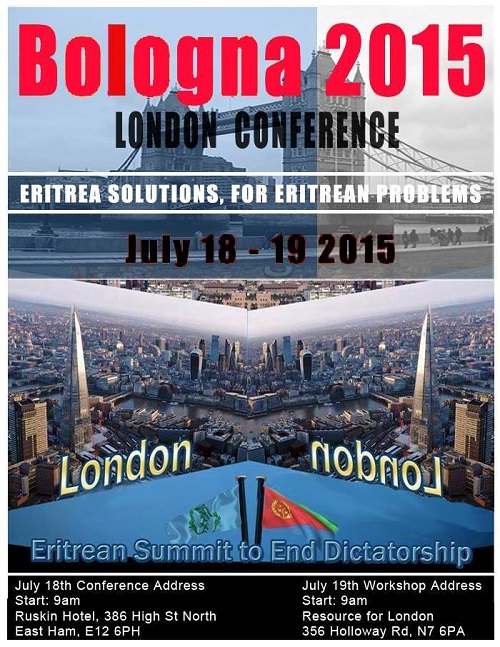 Dear Eritreans
Let's work towards a democratic and prosperous Eritrea together and let's get the positive momentum and the pressure against PFDJ growing at all fronts!
The Bologna Summit has expanded this year and first stop is London, UK in less than 3 weeks. The venue is booked, the program will be shared very soon, and singers will be announced shortly.
We invite everyone to actively participate, discuss important political issues on our way to democracy, network and interact, and help us build this open platform towards increased action and effectiveness in 2015/16.
The Bologna Summit is about creating a people-lead, transparent, and democratic platform to strengthen the Eritrean opposition around Eritrean solutions for Eritrean problems as a way forward for our nation !!! Let's make it happen together!
Bologna Forum
Short URL: https://english.farajat.net/?p=9749